Our articles, research studies, tools and reviews maintain strict editorial integrity; however, we may be compensated when you click on or are approved for offers from our partners.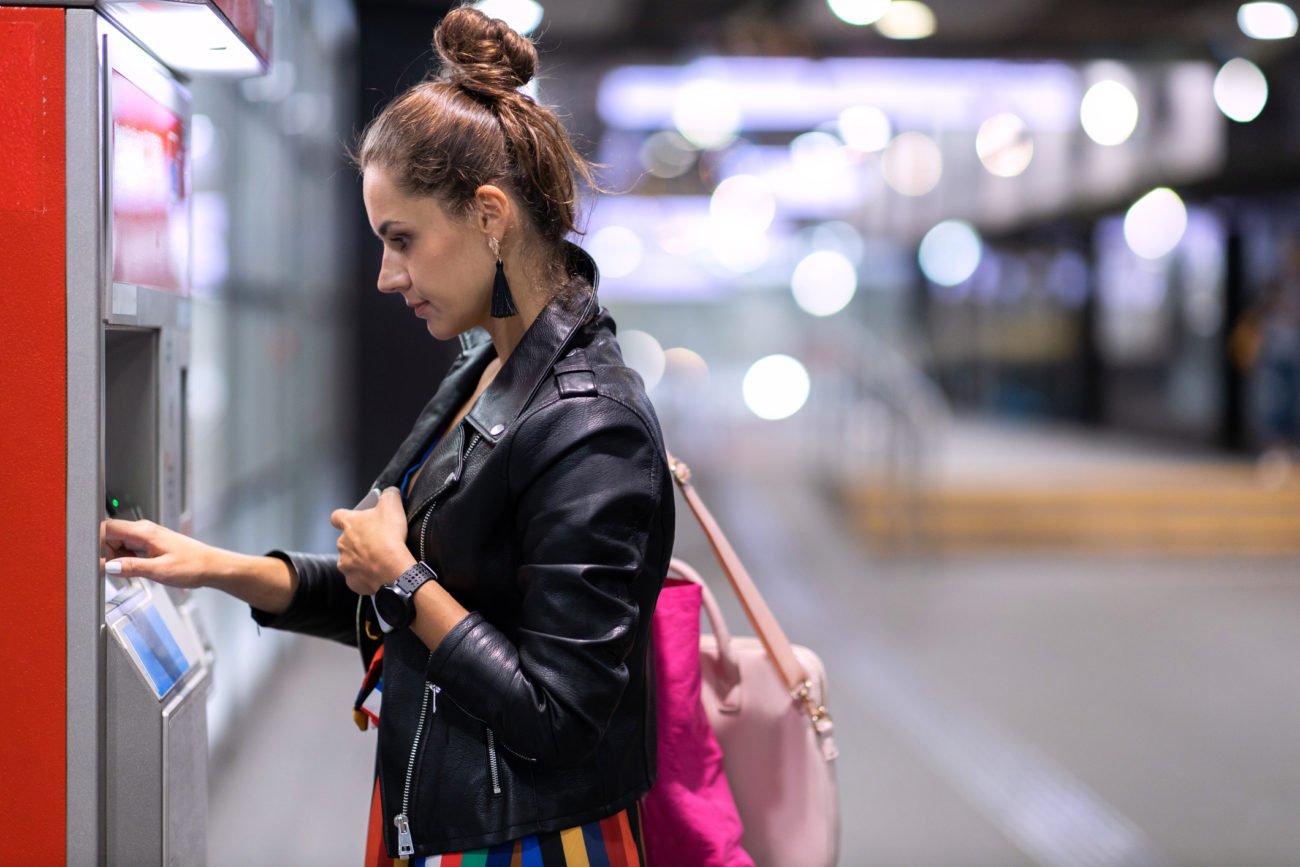 By investing, you can create wealth and grow your money. It's the key to long-term financial security.
If you want to invest but don't have a lot of money at your disposal, micro-investing is definitely worth considering. This can allow you to invest small amounts of money that can eventually turn into thousands or even tens of thousands of dollars.
Microinvesting explained
Often, traditional investment platforms come with high investment requirements and high fees. With a micro-investing app, however, you can round up your purchases (usually to the nearest dollar) and use loose change to build a diversified portfolio.
Although micro-investment apps vary, most allow you to set up recurring transfers from your bank account to your investment account. Most also charge a flat monthly fee or a percentage of your account balance and offer a variety of personal finance educational resources.
Let's say you spend $2.54 on your morning coffee every morning. A micro-investing app can automatically round that purchase to the nearest dollar and transfer $0.46 to your wallet. If you happen to have extra cash on hand due to a birthday or an unexpected bonus, for example, you can contribute more to your wallet.
You can use a micro investing app to get started with investing and save money until you have more cash available. Or it can act as an account to help you save for a smaller financial goal like a new car or vacation.
How to start micro investing
If you're ready to pursue microinvesting, follow these steps.
do your research
Not all microinvesting apps are created equal. Although many of them are similar, there are slight differences between them. Shop around to learn more about the different apps available. Compare the features and prices of each to determine which is best for your unique situation. Feel free to contact the app directly for more information and read the reviews before making your decision.
Create an account
Once you have decided which app you want to use, download it to your smartphone or other mobile device and create an account. You will probably need to share some basic information such as your name and email address. You may also be required to complete a short survey that reveals your financial situation and microinvestment goals.
Link to debit card or bank account
Next, the app will ask you to link your account to a valid debit card or bank account. This way, it will know which purchases to automatically deposit in your investment fund. It's important to note that some apps will use a fractional investing strategy and allow you to buy affordable fractional stocks instead.
Let the app do the work
Most apps act as robo-advisors or online brokers and invest your money in a predetermined portfolio. If you don't agree with this, you can usually choose another option. But keep in mind that you may not be able to choose individual stocks or other assets.
Is micro-investing safe?
You might be wondering if it's safe to link your accounts and personal information in an app. Fortunately, most microinvestment apps are safe. To make sure an app is safe to use, be on the lookout for these features.
SSL encryption: The app (and website) must be secured with 256-bit encryption. This level of encryption means that your personal and financial information can only be accessed by you and the app itself.
Account Alerts: Account Alerts will notify you of suspicious or unusual activity on your account. These alerts can give you much-needed peace of mind.
Account Security: Ideally, the app will automatically log you out when you're done using it. It may also have an identity verification feature to prevent unauthorized access.
FDIC-Insurance: Many reputable apps offer Federal Deposit Insurance Corporation or FDIC insurance up to $250,000. This means that the FDIC will protect your money in the event of a bank failure.
Bank-level security: Bank-level security means that your personal information is protected with the same technology used by banks. A micro-investment application should include this high level of security.
Dos and Don'ts of Microinvesting
Before moving forward with your microinvesting journey, it's a good idea to familiarize yourself with these do's and don'ts.
To do
Build up an emergency fund first: Before you start micro investing, make sure you have a sufficient emergency fund. This should be enough to cover three to six months of expenses. With an emergency fund, you'll be prepared for unexpected expenses like car repairs or medical bills.
Use other investment strategies: If possible, make more than micro investments. You might want to contribute money to a 401(k) or a Roth IRA, for example. This way, you can really make serious progress with your investment goals.
Be patient : With micro investing, you won't see results overnight. That's why it's important to be patient and wait for your money to slowly but surely go to work for you.
Explore additional services: Many micro-investing apps offer add-on services for an additional fee that you might find useful. You may be able to work with a financial advisor or gain access to a tax-advantaged retirement account.
Not to do
Do not expect a large income: Micro-investing is not an easy way to get rich. As it depends on investing small amounts of money, you should expect your returns to be low as well.
Don't forget the fees: Unfortunately, micro-investing comes with fees that you should consider. These are usually monthly charges that can defeat the purpose of app usage, especially if you can only contribute a few dollars to your account each month.
Don't rely on micro-investing for big goals: Since microinvesting probably won't earn you much, understand that this strategy won't help you retire or pay for your child's college education. It should be reserved for small financial goals.
Don't be afraid to move on: Once you have figured out how to invest and are making more money, you may want to allocate your funds elsewhere instead. You don't have to continue with a micro-investment app forever.